US Congress reauthorizes EB-5 Regional Center Program and raises the minimum investment to $800,000
Author: Staff
US Congress passes the EB-5 Reform and Integrity Act of 2022, reauthorizing the EB5 Regional Center Program through September 30, 2027, increases minimum EB-5 investments, and sets aside part of the annual EB-5 immigrant visa quota for investment in rural areas, high unemployment areas, and infrastructure projects. It is expected that President Biden will sign the new law as part of the FY 2022 federal appropriations legislation.
Impact on foreign nationals with pending Regional Center filings
The EB-5 Regional Center Program, a subcategory of the EB-5 Immigrant Investor Program, had been suspended since June 30, 2021, when its congressional authorization expired. The new law will allow USCIS to resume processing pending cases that were held in abeyance by the agency when the Regional Center Program expired in June 2021. The law prohibits the denial of a petition based on the expiration of the program and directs the agency to continue to allocate immigrant visa numbers to petitioners whose Regional Center-based cases were filed before September 30, 2026, which includes cases filed before last year's expiration. It is not yet clear when USCIS will take up pending cases, but agency guidance is expected in the near future.
Investment minimums
On enactment, the statute will increase the minimum investment amount for EB-5 projects to $1,050,000, from $1,000,000. The minimum investment for targeted employment areas (TEAs) will increase to $800,000, from $500,000. The minimum investment for infrastructure projects will be $800,000. (Under regulations that were ultimately vacated by a federal court, the EB-5 investment minimum was increased to $1,800,000 for standard EB-5 investments and $900,000 for TEAs from November 19, 2019, until June 22, 2021.)
Beginning January 1, 2027, and every five years thereafter, the minimum investment amount for standard EB-5 projects will be subject to increases keyed to the Consumer Price Index. For TEAs and infrastructure projects, the minimum investment amount will be increased to 60% of the standard investment minimum.
Allocation of EB-5 immigrant visas
The new law sets aside 32% of the annual EB-5 immigrant visa quota for specific types of EB-5 projects:
20% of EB-5 immigrant visas are reserved for foreign nationals who invest in a rural area of the United States;
10% are reserved for foreign nationals investing in a high unemployment area as designated by USCIS;
2% are reserved for investors in a new category for qualifying infrastructure projects administered by a federal, state or local government entity.
If there are unused visas in any of the three listed subcategories, those visas will be made available in the same category during the succeeding fiscal year. If not used in the succeeding fiscal year, they will be added to the overall EB-5 quota in the following fiscal year.
Provisions of the new law
Concurrent filing of EB-5 petitions and green card applications. Investors for whom an EB-5 immigrant visa is immediately available will be permitted to file their EB-5 petitions at the same time as their applications for adjustment of status to permanent residence or file an adjustment with a pending EB-5 petition. This will enable them to obtain employment authorization and travel permission while their cases are pending.
EB-5 processing priorities. The new law directs USCIS to give processing priority to EB-5 petitions for investment in rural areas.
Increased monitoring and enforcement. Regional Centers will be subject to regular audits and enhanced record keeping obligations. They will also be obligated to pay an annual fee of $20,000 (or $10,000 for Regional Centers with 20 or fewer investors) that will be allocated to an EB-5 Integrity Fund.
Federal authority to designate Targeted Employment Areas. The Department of Homeland Security will be invested with the sole authority to designate TEAs; state and local government authorities will no longer have the ability to make these designations. This provision of the new law echoes a previous regulation that was struck down by a federal court in 2021.
Additional fees for EB-5 petitioners. Foreign investors will be required to pay a new $1,000 fee that will be allocated to the Integrity Fund.
New safeguards for foreign investors. The new law permits good-faith investors to complete the permanent residence process despite the termination or debarment of an EB-5 entity or Regional Center, or in the event the Regional Center Program expires in the future.
---

Canadian Immigration Opportunity for 90,000: International Graduates, and Temporary Workers
Author: Staff
The IRCC has announced that on May 6th, 2021 a new pathway to permanent residency opens up, allowing 90,000 applications under 3 streams:
20,000 applications for temporary workers in health care;
30,000 applications for temporary workers in other selected essential occupations;
40,000 applications for international students who graduated from a Canadian institution.
Designed to help boost support in the fight against the pandemic and aid in the economic recovery, the new stream is designed for those who are already living in Canada, and who currently have the proper skills and experience required. Ideal candidates will be those working in hospitals, long-term care units, front line workers in other essential sectors, plus international graduates.
Eligibility:
1 year of Canadian work experience in a healthcare role or other approved essential occupations (up to 95). For further details refer to IRCC website and search "Annex B – Other Eligible Essential Occupations".
International graduates to have completed a post-secondary program in the past 4 years from a Canadian institution, and no earlier than January 2017.
The streams to remain open until November 5th, 2021 or could close earlier if the 90,000 target is reached.
---

Express Entry score requirement remain low
Author: Staff
After the February 13, 2021 draw invited all candidates in the Express Entry pool - some as low as 75 points - the Express Entry pool remains wide open as another 5000 candidates were nominated on April 1, 2021, with some as few as 432 points in the Canada Experience Class.
This was the third-lowest number ever in the Express Entry pool, which underscores the eagerness of the federal government to nominate Express Entry candidates for permanent residence and makes this an ideal program for those wishing to apply for permanent residence.
Canada's border is still closed to non-essential international travel, but at the same time, the government still needs to welcome high numbers of new permanent residents. This is because the current government set an ambitious target to welcome 401,000 new immigrants in 2021, with economic class immigrants set to arrive mostly through Express Entry-managed programs.
To meet these targets amid travel restrictions, IRCC has been holding program-specific draws that target candidates who are likely already in the country. CEC candidates need at least one year of full-time work experience in a skilled occupation, so it is likely they are already in Canada when they submit their Express Entry profiles. IRCC previously reported that about 90 per cent of CEC candidates are in Canada.
---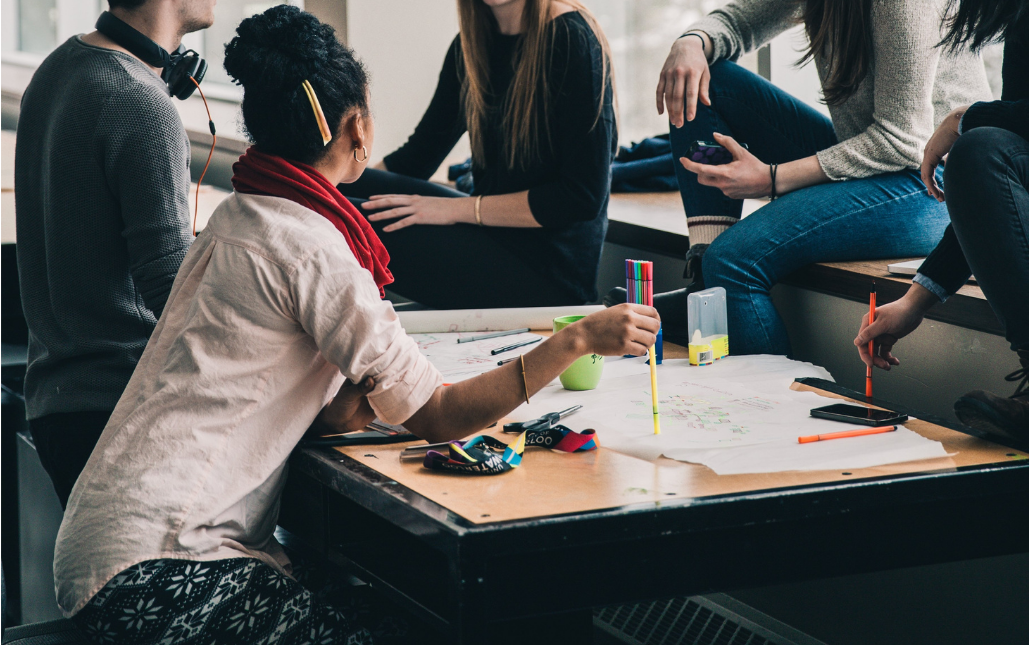 Post graduate work permits extended additional eighteen months!
Guelph, ON – International students studying in Canada, or those who have completed their studies and are working on post-graduate work permits, received great news this week from Immigration, Refugee and Citizenship Canada (IRCC).
The government announced that starting on January 27, 2021, international students will receive an additional 18 months on their post-graduate work permits.
This is excellent news for a variety of reasons – it will allow many international students more time to accumulate relevant work experience to qualify for Express Entry or Provincial Nominee programs, or the Atlantic or Rural Pilot programs. Combined with the news from IRCC late last year that they intend to increase the number of permanent residents each year at 400,000 starting in 2021 this new ensures that students coming to Canada have a true pathway towards permanent residence.
For assistance applying for a Post Graduate Work Permit, call Pilkington Law today.
---
Canada opening doors to 1.2 million immigrants over next three years
Author: Staff
The recent announcement by federal Immigration minister Marco Mendicino that the government of Canada will welcome 1.2 million immigrants over the next three years is welcome news not only for employers seeking skilled labour for their businesses but also those citizens and permanent residents who wish to bring spouses and parents to Canada from abroad. If the government meets its ambitious objectives it will be the highest number of newcomers to Canada since 1911.
During the past few years pre-dating the COVID-19, the number of newcomers to Canada averaged around 340,000 under the Trudeau government, an increase from the roughly 250,000 welcomed every year under the previous government. While this number dropped substantially to 128,000 in 2020 through August due to the pandemic, the federal government is setting this objective within the context of an economic recovery sometime in 2021.
Of the roughly 400,000 newcomers it hopes to welcome – roughly 230,000 will be in the economic or skilled worker category, 105,000 will be in the family sponsorship category primarily related to parents or spouses and children, 60,000 will be in the refugee / asylum category, and 5000 in the humanitarian & compassionate category.
While the positive news is spread all around by this announcement, this is especially good news for employers who will have access to more skilled labour through an expansion of those approved for immigration through the express entry or provincial nominee categories, as well as those Canadians or permanent residents who wish to have their parents join them permanently in Canada.
These two categories in particular (skilled workers and parents) have been significantly bottlenecked over the past decade either by lengthy wait times due to fixed number of admission under the previous government, or by being unable to receive an invitation to apply due to fixed numbers under the current government. This news will hopefully open the doors to more qualified skilled workers as well as eligible spouses and parents to enter the country legally over the next several years.
---
Canadians escape most of the impact of United States work visa bans
Author: Staff
Although the Trump administration in June extended a ban on green cards issued outside of the United States until the end of the year, as well as banning non-immigrant visas for work authorization, the practical impact of this regulation on Canadians will be limited.
Most United States consulates in Canada have been closed since March and are only now starting to re-open for visa interviews in the next few months.
Furthermore, the most common work visas used by Canadian citizens attempting to work in the United States – the TN visa, the L visa, and the E1 or E2 visas – are based on treaties signed between the countries and cannot be abrogated by an executive order of the President.
The TN visa in particular is a fast and easy work permit created under the North American Free Trade Agreement (NAFTA and its successor, USMCA) covering over forty different professional occupations. Th TN visa allows applicants and their employers to apply for the permit at United States Customs & Border Protection port of entry and receive immediate approval.
Likewise, the L1 visa for intracompany transferees is similarly unchanged by the Trump Administration order, as it too is protected by the free-trade agreement between the countries and allows Canadians who have worked in a senior management/executive or specialized knowledge role with the Canadian entity full-time for one year to transfer to the affiliated United States entity. This too can be applied for at the at United States Customs & Border Protection port of entry to receive immediate approval.
Finally, the E1 visa for treaty traders making significant commercial trade with the United States, as well as the E2 visa for the treaty investor making an investment of $100,000 or greater into an active business that they will manage, is also unaffected. The major difference on the E1 and E2 visa are that instead of applying at the port of entry they require an interview at the United States Consulate, which are now re-opening and scheduling appointments after being closed since March due to the COVID-19 pandemic.
Although the border to the United States is still closed to all non-essential travel, those travelling on work permits to the United States remain unaffected by the recent Trump administration executive orders.
---
Canadian Express Entry system becomes more accessible to skilled workers
The Canadian government's overhaul of the permanent resident application program for skilled workers in Canada in January of this year initially caused some concern among those skilled workers who had come to Canada either as intra-company transferees with the intentions of staying long term or as students who were subsequently on open work permits post-graduation.
Previously these two groups of workers could apply for permanent residence with a great deal of assurance that although the process might take upwards of two years there was a very high likelihood they would be granted permanent residence once they had worked in skilled work abroad or in Canada for one year. That is no longer the case.
The reason for their concern is that the Federal Skilled Worker program and the Canada Experience Class program, both of which offered a bridge to permanent residence for those working in Canada under such work permits, was dramatically overhauled by the Express Entry program. Although the program was touted to speed up the process of permanent residence for those skilled workers "invited to apply" to as little as six months, it also created an additional barrier of going through the Express Entry draw before such an invitation was forthcoming from Citizenship and Immigration Canada.
Through the first few months of the Express Entry draw this created a situation whereby Intra-company transferees and workers on open work permits such as international students after graduation were largely frozen out as the invitations primarily went to workers awarded Labour Market Impact Assessments through the temporary foreign worker program.
It was not until spring of this year that the points required for an invitation dropped dramatically from 800 to as low as 450, which opened up invitations to skilled workers on open work permits or intra company transferees with skilled work experience, post-secondary education and English language skills. Time will tell whether this government program delivers the six-month processing time as promised but it has been positive to see access granted to more qualified applicants during the last few months especially since many intra-company transferees and international students on post-graduate work permits chose to come to Canada in order to ultimately become permanent residents of this country.
Criminal mistakes come back to haunt Canadian workers conducting business in the United States
In 2010, the governments of the United States and Canada in 2010 began sharing the FBI and RCMP criminal databases with each other and their respective customs agencies, United States Customs and Border Protection (USCBP) and Canada Border Services Agency (CBSA). This has created a situation whereby many largely law abiding citizens of Canada are being denied access to enter the United States for offences that in some cases occurred decades ago. In many cases these are also individuals that were allowed to enter for years and might even have Canadian pardons (now record suspensions).
There are number of reasons for this state of affairs. Simply put the United States law has always barred foreign citizens who committed Crimes Involving Moral Turpitude (CIMT) from entering the United States but has not had such privileged access to the RCMP criminal database until the Canadian government gave it to them as part of a joint effort to secure the border five years ago. What has resulted is that many individuals who had small crimes from their late teenage or early twenties (many of whom are now either married with grown children or well into successful careers) are suddenly not being allowed to enter the United States without first obtaining a waiver.
It is important to note a few things. First, Canadian pardons (now known as record suspensions) are not recognized by United States immigration and have no effect on admissibility. Whether an offence resulted in a conviction or admission of guilt (such as discharge following a plea agreement) is relevant. Also relevant is whether or not it is a crime involving moral turpitude. Driving under the influence without any exacerbating elements or a simple assault without bodily harm or a weapon do not lead to inadmissibility and neither does one petty offence resulting in a summary conviction. However an indictable or hybrid offence involving a crime involving moral turpitude and any drug conviction does lead to inadmissibility for anyone charged as an adult.
For those caught in this unfortunate situation due to mistakes made years ago, some degree of planning is involved if they wish to travel to the United States for business. Specifically, a waiver and the process of obtaining the documents necessary to submit one can take anywhere from six to eight months for relatively simple offences committed many years ago, and over a year for more serious or recent offences. An initial waiver is only valid for one year but can typically be renewed for five years.
There is a procedure for parole through the border for those who have applied for a waiver and are awaiting a result but have some pressing emergency requiring them to enter the United States. However this is typically only granted for individuals with humanitarian emergencies such as funerals or weddings where an immediate family member is involved. There are examples of business individuals being granted parole but it is very rare and the bar is set high – net benefit to the United States has to be proven through gross sales or US jobs created as a result of the visit as well as the necessity of the inadmissible worker's presence being established.
It is far more prudent to plan ahead and obtain a waiver, which has a much higher chance of success, but takes six or more months to obtain.
TN Visa or Intracompany Transferee?
Canadian workers and their United States companies seeking the simplest way to get their professional employees or senior management into the United States often grapple with whether to apply for a work permit under the TN Visa category or as an L1 intracompany transferee.
The TN Visa was created under the North American Free Trade Agreement to permit Canadian professionals (engineers, systems analysts, management consultants, etc.) to work temporarily up to three years in the United States, while the L1 Intracompany Transferee allows senior management or specialized knowledge workers to work for the United States parent/subsidiary of a Canadian company provided they have at least one year of experience with the Canadian company in that role.
There are a number of difference between the two categories, which cannot be detailed in this article, but in many cases there are workers who qualify for both the TN visa and the L1 intracompany transferee. Although there are examples recently of US customs officers insisting upon those qualified for both visas to apply for the L1, there is in fact no such statute or regulation requiring that and in these limited cases the officer is exercising his or her discretion incorrectly.
There is in fact an ability to choose one or the other based on short term and long term needs. The TN visa is relatively simple to obtain, more cost effective from the perspective of legal and government fees, but is of a limited duration of three years and not easy to renew. It also is an explicitly non-immigrant visa, which means it does not lead to a green card and those on a TN visa cannot easily apply for a green card if they plan to re-enter the United States while such an application is pending because the TN visa does not allow for dual immigrant and non-immigrant intent. The TN visa is ideal for consultants or professionals or even senior management required to work in the US for limited durations or intermittently.
The L1 visa on the other hand, for those who are qualified themselves or through their companies, does require significantly more evidence on the part of the company and the individual, which leads to a higher legal and government fee, but does permit up to seven years on a stay (which can be extended beyond if not all of the days were spent physically in the United States) and does lead to permanent residence and a green card if the individual so desires. The professionals however who are qualified for such a visa are more limited: senior managers or executives as well as specialized knowledge workers. The latter is becoming more difficult to prove as the US Citizenship and Immigration Services increasingly is employing a more stringent standard for defining specialized knowledge. As with any business immigration matter, planning and forethought are required before moving forward.